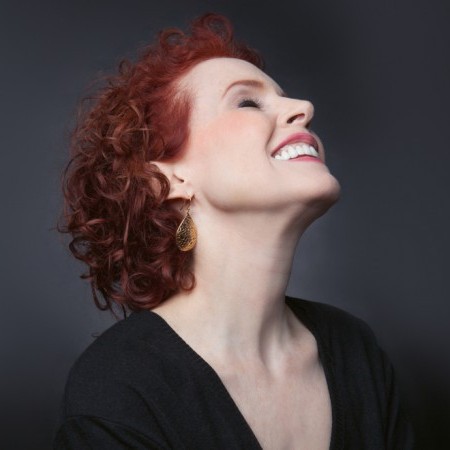 A few years ago, in conversation with a reporter from London's The Sunday Times, Lynne Arriale made the quietly provocative remark, "Jazz should not be only for jazz lovers."
The pianist's comment carries weight musically, politically and historically, not to mention its inherent marketing angle. While First Lady Michelle Obama hosts Wynton Marsalis and a troupe of talented jazz youngsters at the White House, questions as to how jazz successfully can market itself in broader terms remain a head-scratching concern. No ingénue to jazz, Arriale for 10 years led a successful trio (with bassist Jay Anderson and drummer Steve Davis) that released 11 albums to critical acclaim, including 2006's Live and 2004's Come Together. Praised for her compositions and soloing style, she has yet to crack the boys-club network of pianists who garner the bulk of press, concert draws and album sales. So, what exactly does Arriale's not-just-for-jazz-lovers comment mean?
"It's all about music, organized sound meant to reach people," Arriale explains. "It's thinking out of the box in that there should be no box, actually. It's about finding melodies that somehow resonate with listeners. Recently, I've listened to a lot of pop and folk music, and what strikes me most about folk music is that without any harmony, the melodies have such integrity. I've started to think about what makes a great melody."
Engaging and elusive, Arriale puts the same intense level of precision-thinking into an interview as she does when composing and recording music. With her latest album, Nuance (Motéma), Arriale raises her game from resourceful trio pianist to ingenious arranger, composer, soloist and performer. Joined by trumpeter/flugelhornist Randy Brecker, bassist George Mraz and drummer Anthony Pinciotti, Arriale has made one of the most original ensemble recordings of 2009. Nuance is an album of brilliant group interpretations, finely crafted original material, intricate arrangements and rapt solos.
"These were very personal arrangements Lynne created," Mraz says. "I never heard 'A Night In Tunisia' played in this way, and I've played it a million times. Lynne put a different twist to it that made it interesting, and it didn't sound over-played like some standards are."
"Some leaders do multiple takes but without any reason why you should do them," observes Randy Brecker, speaking to Arriale's penchant for multiple takes (up to six per song). "She always had a reason, so each take was different, and we couldn't fall back on trying to remember what we played on the previous take. Plus, we had to think in different directions, because Lynne was specific as to what she wanted on each take. Just shifting the nuances of the tunes, maybe a different approach to a solo, more space, less notes. In the long run, it made this a special project."
On Nuance, Arriale rethinks basic principles of jazz organization. Some might hear her elaborate reworkings of Thelonious Monk's "I Mean You," Sting's "Wrapped Around Your Finger" or Dizzy Gillespie's "A Night In Tunisia" as smartly conceived, pop-tinted renditions—or her melodically charged solos as instances of premeditated note placement and planned phrasing. But there's no denying that the Nuance sessions presented veterans Brecker and Mraz with challenging material, resulting in some of the best solos of Brecker's career. Arriale's arrangements can be complex beasts.
"It wasn't typical," Mraz says. "Lynne has a very clear idea of what she wanted. It was very organized but also very loose—a good combination for jazz."
"Lynne has basically done her own thing her entire career," Pinciotti notes. "She had a vision for this record and it took a minute to fine-tune everyone; it wasn't a typical jazz date. Lynne was looking for each piece to have this specific feeling, but also wanted our input. It was a balance between having our contributions with specific directions about phrasing and dynamics. It wasn't playing lead sheets."
Arriale's arrangement of "A Night In Tunisia" took about a year to complete. Not content to simply state the head and issue solos, she creates a knotty counterpoint rhythm, a tension-building line of unison accents that propels the soloists, and uses disorienting key centers that place the group in what she calls "no man's land."
"It's going through so many key centers that to end up on your feet in the right place is not easy," Arriale says. "I move the opening piano figure up a third, and that increases the adrenaline. I reharmonized it, so I could play the melody differently. I also changed the [vamp] section, and put it in the end, so those in the know see that I didn't forget about it. The ending wasn't bombastic enough originally, so I rewrote it. And all this moving around of key centers creates a swirling feeling that you don't know where you are.
"The tune as we know it is harmonically simple and repetitive," she adds. "Harmonically, I wanted to do more with it, and by putting different colors around it, it didn't seem ho-hum. And in our solos, we played outside the harmony, so it wasn't strict. It lets you take flight."
Arriale takes a similar approach on "Wrapped Around Your Finger," dissecting and reassembling the melody, creating new ins and outs harmonically and rhythmically, fluttering under Brecker's solo as he soars from one height to the next.
"I told Randy, 'We're going to play the melody with this repeated, off-beat figure under you," she recalls. "'I will take the first solo, then I want you to come in at the top of my solo and take it up while I continue soloing.' I'm not doing a traditional comping role. I wanted that textural overlay, all that stuff going on underneath him, so he would start hitting notes and take it to Mach 4, while I eventually recede. Within that, you can hear me referring back to the melody, though harmonically it's totally different. There's no tonal center. I wanted that sense of ambiguity and intensity."
Arriale insists that her solos are drawn specifically from a song's melody and are not designed as jumping off points for simply blowing over changes. Her flowing, often dream-like cadences never follow expected paths.
"If you practice hard enough, you can take a harmonic progression and solo over it," says Arriale, an educator who works as Assistant Professor of Jazz Piano and Director of Small Ensembles at University of North Florida. "But it's jarring when we play the melody and all of a sudden it's just soloing. Playing a solo with parts of the melody is actually more challenging. Otherwise, it's a kind of plug-in jazz.
"The reality is the melody is not something to get out of the way in order to get to my solo," she asserts. "The melody is what creates a particular energy and a feeling in the listener, and it sets the tone. I want my solo to grow out of the melody. Part of that idea is influenced by my mentor, Richie Beirach. One of his many focuses has been to develop motives: take an idea, develop it, turn it inside out, come back to it at the end. That resonates with people. Ultimately people don't remember harmonic progressions. They remember melodies."
Arriale says she wants to sound like she's singing when playing the piano. She's even devised certain mind-over-matter exercises to free herself of constraints.
"Singing," she says, "connects us to our heart and our natural sense of phrasing, as opposed to being left-brain oriented. There's a better chance of playing something that sounds natural if we are singing it. But it's easy to think you're playing and singing at the same time when you're really singing what your hands are playing. I correct that when I'm practicing by taking my hands off the piano and singing and intentionally trying to not see the piano in my mind.
"But the brain is seduced by sound," she adds. "As soon as we hear the sound of the instrument, it takes us away from our inner sound. I avoid that by thinking, just forget the keyboard, just sing. I used to think that was easy, that if I would sing for 20 minutes and play, it would all connect. But as soon as we hear our instruments, it's like narcissism, our mind goes there. I want to turn the volume way up in my head and heart, so that I'm actually playing what I mean [to play]."
A recital DVD that accompanies Nuance shows the musicians stretching out in the intimate setting of Bennett Studios, unbound by time constraints and inviting listeners even further into the creative process. Not only is the DVD an artistic delight, its inclusion was a shrewd business move decided on by Arriale's longtime producer and manager, Suzi Reynolds. Clips from the DVD can be viewed on Arriale's website.
As far back as the early 1990s, when Arriale was attending the Wisconsin Conservatory of Music, she realized her thought process was unconventional. She just didn't see things the way other students did, much less the instructors.
"I thought there must be something wrong with me," she recalls. "Students talked about chord substitutions based on theoretical concepts. If you pick a note, there are traditional progressions and substitutions that can go under it, but I think, what are all the colors that can go under a note that would make it work? Then you have a huge palette to work from. It can take me a long time to write an arrangement, because I'm not thinking theoretically; I'm thinking, how does this sound? How does it feel when I listen to it?
"At the end of the day, it's about connecting with people and sharing, in an era when disconnection is quite common," she said. "Wouldn't it be nice if there was an oasis for a connection through music?" DB