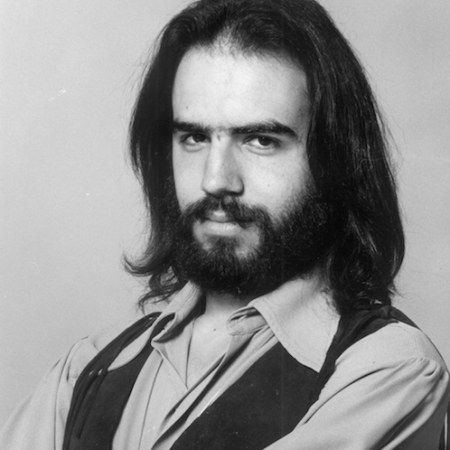 Trumpeter Randy Brecker has transcended the steps on the "musical bus" many times. Consider the fact he was one of the original members of: Blood, Sweat and Tears, Dreams, Child Of All Ages, White Elephant and the new Horace Silver Quintet. Sounds quite impressive. Now add up all these accomplishments, done within a five-year span, and you will see why Mr. Brecker is in such demand.
Today he's playing stronger than ever in guitarist Larry Coryell's new group, The Eleventh House, with drummer extraordinaire Alphonse Mouzon, bassist Danny Trifan and the keyboard-synthesizer wizard Mike Mandel.
Recently, Randy and I got together to finish the interview that actually started last April when Randy was still a member of the Horace Silver Quintet. Finish is the correct word because since April this young trumpet player has played with The Section, Deodato and has recorded with just about everyone, including Lou Reed. And for Randy a lot has happened in both his approach to his instrument and his approach to his head. The discussion that follows is from the later rap.
DownBeat: From Horace Silver to Deodato, that was quite a jump.
Randy Brecker: That was a hard decision and for a pretty obvious reason, I guess. It was more of a financial reason than a music reason, although I really dig some of the stuff Deodato digs. But I really didn't have too much of a chance to play. The understanding when I joined was that I would play on only one tune. I really wanted to stay in town [New York] and do concerts rather than go on the road and play clubs. But I didn't expect it to end as quickly as it did. Then Larry called and that was another hard decision. I'd known Larry for a long time, but I wasn't sure what his band was and he was forming a whole new band. But to start out, he wasn't sure who he was going to use, so we had auditions.
Who were some of the people?
I wasn't actually at very many of the auditions, so I don't even know. To start out we used Steve Gadd on drums and Tony Levin on bass, but they didn't want to leave town. It was just like a stroke of luck that Alphonse left McCoy [Tyner], you know. When I found out he was going to play I really wanted to do it, because I've got a thing for really good drummers.
Energy-wise he reminds me of Billy [Cobham], but he doesn't play like Billy.
He's really fun to play with … everybody is. I mean, musically it's really been working out. The bass player, Danny, is really good and Mike does original shit on the synthesizer. And Larry's playing great, he's been real cool, taking care of business. Things definitely are looking good.
What kind of electronic equipment do you use?
What I was using on the concerts was a Condor, and an Echoplex and a wah-wah pedal. Condor, it's made by Hammond—it's like a multivider. I'm also going to start using a Mu-tron. It's just incorporating it into the music, because you can always have the effects. You can't let it get the best of you because sometimes the shit can just go out of control. It's hard, though, because you've got so many things to think about at once. You have to really use your feet and both hands at the same time. It's a challenge to get it together.
Last April you said you were listening to a lot of bebop.
I'm still into it, but I am also into listening to electronic music and guitar players. I learn a lot from just listening to the guitar players. Mike Mandel offers a lot for your ears. He's using the ARP Odyssey synthesizer now and Larry wants to get one, too.
Do you think schools should offer courses in this kind of sound equipment?
Yes, it is definitely important as far as the music world and music business in the mid-20th century is concerned. It's really a large part of today's musical life. When you go into a studio, you just have to know about the board and the technique of recording. Audio Research in New York and the Free School have some courses on studio techniques which encompass all sounds. I don't really know too much about what is going on in music education but I'm sure sooner or later they'll get around to that, if they haven't already.
Have you noticed any difference in audience response? What seems to be your impression of their musical taste?
I haven't been doing the college concert circuit that much in the last couple of years. But I notice now a big difference as far as what people are diggin'. They seem to be a lot more open as far as their taste. It probably has a lot to do with Mahavishnu. I think they opened a lot of doors to really good music. People want to hear guys that can really play. We were in Europe for three weeks and the response was great. We haven't really done that many big concerts yet, but judging just from the response we've been getting, there's a lot of open doors as far as the public is concerned. I just hope that it keeps going in that direction. It seems that in all these little college towns there's always a club; there's a lot of new clubs and shit opening around the country. They're always packed, man, it's unbelievable. We played a place in Ann Arbor recently, it was packed.
Do you find yourself playing to more of a rock audience?
It's really hard to define what the audiences are these days, I mean, it's just like I was saying with the music, musicians hate to put boundaries on their music. It's the same with audiences, now. People are diggin' the music and I'm glad they are there. Basically, it's a younger audience. I guess it's always been like that, younger people come out to hear the music. I was talking to Alphonse about his stint with McCoy. He said it was a young audience most of the time. Young people are really picking up bebop and jazz, now.
Do you feel you're writing more because the other cats in the band are also expanding their energy in writing?
Yeah, Larry's wide open to every one else's capabilities, although he is the leader and has the last word. He's anxious for everyone to contribute, and it's also just a matter of luck, I guess. It happens that what everybody writes fits into what the band is all about. So it's working out very well. We have a new album due out in December [on Vanguard], and I think it came out pretty good. We did it right after the band was formed. We just rehearsed, did a gig, and did the album.
Our music seems to grow every day, so I hope we eventually can do a live album with this band. In person we stretch out a lot more than on the record, because of recording time limitations and such. But we did capture a good cross section of what the band is about. The other good thing about the band is that everybody is writing for it and it really works out well. We've got unlimited material now. Each person's tunes are so different from the next guy's, but somehow it all comes together when we play—it sounds like the same band. Alphonse has been writing a lot, he's got a whole bunch of new things. Creatively, it's a great thing for me. I really get the chance to do a lot of things I've been wanting to do for a while. I really dug being, like, the only horn—trumpet and guitar. There are some drawbacks to using just electric trumpet, but the drawbacks are made up by the good points, although ideally I'd like to be able to hear my natural sound and the electric sound, which doesn't happen too often. It all depends on the P.A.
The only problem I foresee is that I still want to do my own record; now I've got to figure something else to do [laughing]. Because this, basically, is the instrumentation that I wanted to use and the same basic players. You can't ask for much more. Right now, I just want to keep playing, writing and experimenting with this shit—because it has unlimited capabilities. DB