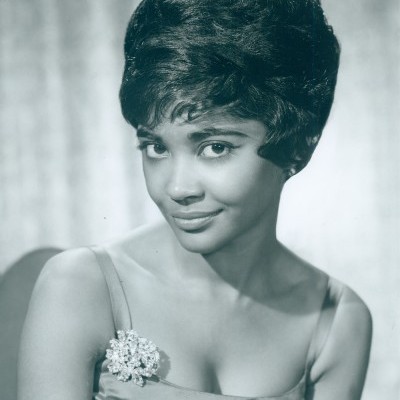 Grammy-winning jazz and r&b vocalist Nancy Wilson has died, according to a statement from her manager. Devra Hall Levy told the Associated Press that Wilson died peacefully at her home in Pioneertown, California, on Dec. 13, following a long illness. Wilson was 81.
When Nancy Wilson first came into prominence, several qualities marked her immediately, and they all spelled "passing sensation—she'll never last."
To begin with, she shot out of nowhere on a hit record. She was physically attractive; she had both stage presence and personal appeal; she had not a single neurosis on display. She was friendly rather than withdrawn, co-operative rather than temperamental, poised but not blasé, confident but not arrogant. In short, she was an agent's dream, and for too long this type of singer could be found only in dreams. …
Nancy Sue Wilson was born to Lillian and Olden Wilson on Feb. 20, 1937. When 4, her parents were divorced, and Nancy and a younger brother, Michael, went to live in a big sprawling house with their grandmother. A bit wistfully, the singer remembers this early period and her first introduction to music.
"It was a wonderful old house, and I can still remember the happiness there," she said, "and music was everywhere. Two of my aunts played the organ as well as the piano, and everybody urged me to sing."
The first song she remembers singing was "Margie."
"Boy, I guess I've always been a ham," she said and laughed. "I didn't need much persuasion to go into my whole little act." She was still less than 5 years old.
Her father remarried, regrouped his family, and moved to Columbus, Ohio. His second wife, Bertha, was deeply involved in music. She played the piano and sang in her church choir.
Like many vocalists before her, Nancy was involved in a religious quartet and church choirs in her early teens. Also like many of her predecessors, the youngster was unswerving in her determination to reach the night-club and theatre stage. When a local television station sponsored a talent contest, she entered and won first place. The prize was a 13-week television show of her own called Skyline Melodies.
Almost immediately, she was in demand by local cafés and night clubs. The 15-year-old singer carried her television show, her school program, and her night-time career simultaneously.
"Nobody seemed to bother to check my identification for my age, and I just sang and stayed out of the way, and it worked out alright," she recalled.
After graduation from West High School in 1954, Miss Wilson entered a nebulous period of inhibition, indecision and frustration. Working only sporadically as a vocalist, she held a number of clerical and routine jobs while she prepared herself mentally to make the decisive plunge into entertainment. Six months after she had enrolled in Ohio Central State College, she made the decision.
"I was just wasting my time," she said. "Really, I knew exactly what I wanted to do, and the courses I was taking would not help me. If I was ever going to be a singer, I would just have to stop stalling around and get out there and try."
"Out there" proved to be a job as a vocalist with Rusty Bryant's band. For more than two years, she traveled with the group. By the end of 1958, the ambitious 21-year-old was ready to move into the next stage of her career. She went east.
New York City was coolly indifferent to the Columbus singer hoping to begin a big-time career there. In spite of touting by established jazz artists who had heard her in Columbus or crossed her path on the circuit, the only exposure she could get was sit-in spots in various clubs where friends interceded. Altoist Cannonball Adderley, then riding the crest of his first popularity, became her mentor. He literally pestered his personal manager, John Levy, into hearing and signing the fledgling vocalist.
Still, after four months of selling handbags by day and making the fruitless rounds by night, young Nancy went back to Columbus to be with her ailing stepmother.
Still resolved to become a singer, she returned to New York in June, 1959, took another day job, and began the rounds again.
"The people at New York Institute of Technology were wonderful," Nancy said of her then employers. "They let me take long lunch hours to make auditions, and they gave me time off whenever necessary. And they were so encouraging! I stayed with them for a long time after I went to work in a night club."
In August, 1959, the break came. Vocalist Irene Reid, performing at the Blue Morocco in the Bronx, broke a leg in the accident. Miss Wilson was was asked to substitute for the star for a few nights until something could be worked out. Because of the temporary nature of her engagement, the singer kept her day job and sang by night.
While she was working at the Blue Morocco, Levy badgered Capitol records representative Dave Cavanaugh into going into the club. Audition tapes followed immediately, and within a few weeks the newcomer was signed to a long-term recording contract with the company, and a recording session had been arranged. Reid got her job back in April of the following year, when Wilson left to promote—and spiral upward with—"Guess Who I Saw Today?", her first Capitol release.