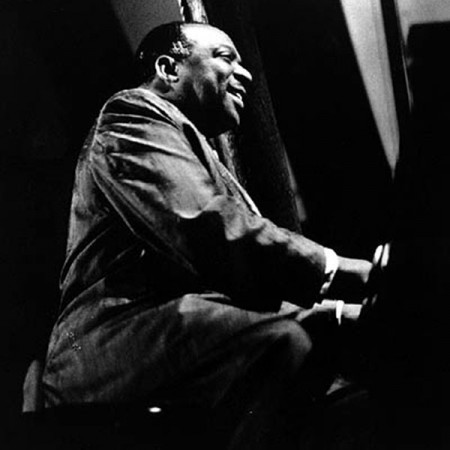 The following discussion took place on a Sunday afternoon in Count Basie's dressing room during the recent Jazz Supports the Symphony concert at Chicago's Civic Opera House.
The conversation began while Basie and his band were on stage, and Jack Teagarden (who also was featured at the concert), Maynard Ferguson (whose band was playing in Chicago that night), and members of the DownBeat staff waited for the bandleader.
After much good-natured bantering, the conversation turned to the problems brass players have with their teeth.
Teagarden: Whenever anybody asks me how I keep my hair, I ask them how they keep their teeth. Because I don't have any teeth, you know.
Ferguson: That's all right, man. I don't have mine, either. I deteriorate faster, that's all.
DownBeat: Could you play better when you had your own teeth, Jack?
Teagarden: No, I don't think so. I've got a better range now. Maybe I've lost a little thing in one way and gained it in another. But I don't think I've suffered from it really at all. I swore it wasn't going to become a mental block to me. It's just like you find a new ball bat, and you just pick it up and slug with it instead of figuring out how you're going to hold the thing.
Ferguson: I think a lot of guys got a lot of fear of that.
Teagarden: I did at first, until they got the teeth out, and I put my horn up ...
DownBeat: Are all of them false?
Teagarden: I don't have a tooth in my head, not a one.
Ferguson: Fantastic.
Teagarden: I had a disease called pyorrhea, which is hereditary, I guess, in my family. I never had a toothache till I was 36, and I never had a cavity, but they just got loose and fell out. ... But it didn't stop me for a week even. I went right on.
DownBeat: How are your teeth, Maynard?
Ferguson: Mine are fine. I went through the same thing, except I was full of theories that said let's not bother trying to recreate the faults in my own teeth. You know, the space between the front ones and—everything like that. It's all like you trying to go into the instrument rather than trying to pull the instrument into your mouth—that's my theory. So, I had all these magnificent theories down so cleverly that I couldn't miss. Within four days they had filed down all my front teeth, put caps on, and I went right to work. It was fine the first weekend, because I felt that I wasn't supposed to be able to play at all, so the fact that I could play adequately was just fine. But the next week ... .
You know every time you go in there they shoot you with Novocaine, and you get those scars on your gums. My gums were swollen, and I had a lot of problems for about a week and a half. I started to get nervous about it, and I started thinking maybe this isn't going to work—I think that's where a lot of guys make a choice between whether they're going to get mentally hung up on, "I will never be able to play such and such a way again," or else they're just going to say, "It will take care of itself." Now, it's turned out to be better.
[Count Basie enters.]
Basie: Jack, I've been looking for you.
Teagarden: Ah ... I waved at you when I came in ...
[Confusion of greetings all around.]
Band Boy: Two more numbers—then you're back on.
Basie: Right.
Teagarden: Our paths don't cross too often. I think the last time I saw you was at the Playboy festival. Then once in France.