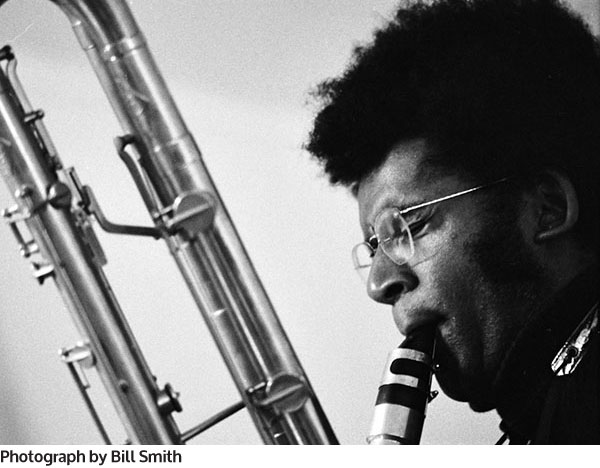 The Complete Arista Recordings of Anthony Braxton
(8 CDs)
For years, customers have been requesting it. Internet discussion groups have filled with rumors about it. And without question, the world has been lacking it. This Limited Edition Collection includes all nine projects for the label (on eight CDs) from this ground-breaking and genre-defying composer and multi-instrumentalist, from his 1974 debut featuring many brilliant members of Chicago's Association for the Advancement of Creative Musicians (Braxton's home city and late-60s creative flower bed) to his 1980 composition, "For Two Pianos." The music ranges from Braxton's explorations on unaccompanied alto saxophone, to two full CDs dedicated to a performance of a piece for four 39-piece orchestras, to duets with electronic instruments, and everything in-between.
Incredible as it seems, this music — as modern and original today as it was when it was created — has been frozen on vinyl until now, locked in a technological time warp. As fascinating as Braxton has always been to listen to is the unlikely story of jazz on the Arista label itself.
Our signature booklet includes an historical essay on Braxton's musical development and a track by track analysis of the recordings by trombonist/composer Mike Heffley, a former Braxton student and author of The Music Of Anthony Braxton (Greenwood Press); an accurate and detailed discography of the sessions; a reminiscence by original producer Michael Cuscuna and many photographs from the recording dates.
REVIEW
DownBeat
/

February 2009
★★★★½
Forward March
by Kevin Whitehead
Despite the drubbing he took in the 1990s from Wynton Marsalis and pals, in the '70s reedist Anthony Braxton was one of jazz's brightest hopes. Signing with major label Arista, he cut three terrific quartet albums with Dave Holland on bass, Barry Altschul or Jerome Cooper on drums, Kenny Wheeler on trumpet or George Lewis on trombone. The records were teeming with ideas he'd continue to develop: pulsing horns, asymmetrical stoptime passages for bass and drums, slippery higher-'tuplet rhythmic subdivisions in themes and solos, and minimalist repetitions. (The downside: harsh, compressed bass sound.)
Those albums and six more, spanning 1974–'80, make up The Complete Arista Recordings Of Anthony Braxton (Mosaic 242; 73:28/76:05/78:12/70:19/63:50/63:28/ 53:52/58:15), music of extraordinary variety, little of it on CD before. It includes a solo alto sax recital (where the focused originals trump "Red Top" and "Giant Steps"), the spectacular Creative Orchestra Music 1976 (big band mutating into new music ensemble), duets with Muhal Richard Abrams (including rare glimpses of the pianist on standard material: Eric Dolphy's "Miss Ann" and a "Maple Leaf Rag" energized by Braxton's two-bar blastoffs) and a sax quartet number corralling three-fourths of the future World Saxophone Quartet.
Braxton loves parades as community rituals, and a good march for big or small units: the orchestra's celebrated Sousa takeoff "Opus 58"; the Lewis quartet tromping out a left-right-left-right-left "street beat" on a stirring "6F." As always, Braxton gives pieces graphic, not verbal, titles: pictograms that occasionally resemble a cooling tower, designer faucet or pawnshop balls.
His hesitations, leaping zigzag intervals and sputtery attack (on various big and small saxes and clarinets) drive his detractors batty, but shouldn't faze anyone who appreciates Dolphy, a major forebear: a zigzagging multi-instrumentalist who could be gainfully ungainly, sometimes played unaccompanied and delved into new composed music. The gusto with which Braxton tackles melodic variations on "You Stepped Out Of A Dream," in duo with Holland, unexpectedly conjures Sonny Rollins. (Not that he sounds like Sonny.)
Musicians looking for fresh material can find it on those quartet dates: the ever-expanding melody line of "23C" (annotator Mike Heffley notes the parallel to "Twelve Days Of Christmas"), the stuck-record groove of "23G," the cool struttin' "23D" and neo-Dolphian "40M."
The album For Trio featured two multi-instrumental trios, with Henry Threadgill and Douglas Ewart or the Art Ensemble's Joseph Jarman and Roscoe Mitchell—genre-blurring Chicago AACMers all. In either version, the mysterious, wide-open texture, where silence is weighted like sound, harks back to Braxton's early co-op trio with Leo Smith and Leroy Jenkins. Alongside "Opus 63"—Braxton and Lewis improvising over chamber orchestra&mash;it's also a bridge to the most controversial Arista stuff: through-composed music for multiple pianos or orchestras.
Braxton likes to juxtapose layers of complex information in musical space: a spinning-top horn line over off-kilter, unison bass and drums is two coded messages arriving at once. "Composition 82" for four orchestras and "95" for two pianos also exploit physical space: left and right pianos call and respond; lines pass within and between orchestras, an effect imperfectly rendered in stereo. (It's time for a second sharper recording.) The textures shift between dense and lean, waves and particles, with their own idiosyncratic Braxton-ian flow.
Heffley suggests those projects demolished any jazz cred he'd built up (thus setting the stage for all that drubbing). But Braxton knew how rare his Arista opportunity was—major label backing and budgets, sympathetic producers—and pushed to get his whole broad program documented. (His jazzier stuff had always found a home.) Play it narrow to save jazz cred? This composer always had other priorities. DB