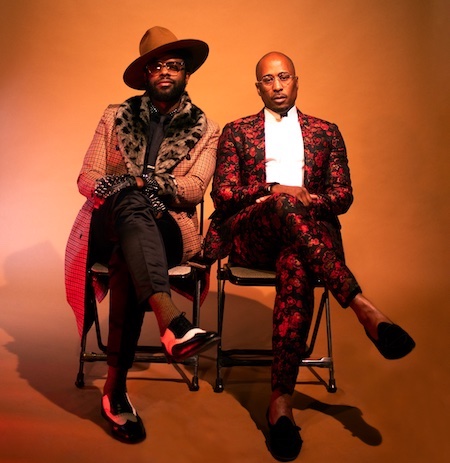 Jazz Is Dead: Long Live Jazz!
Adrian Younge describes Jazz Is Dead as a "romance," its macabre-sounding trademark notwithstanding. He's a co-founder of the Los Angeles-based record label, a buzzworthy outfit that has been turning heads with eye-catching album…
More »


The 12th annual Pittsburgh International Jazz Festival (PIJF) presented by Citizens Bank will feature more than 100 musicians, from veteran artists to new and unique voices in…
More »
Internationally, the jazz festival scene has been simultaneously enjoying and struggling through the processes of recovery and returning to regularly scheduled programming after…
More »
The organizers of the 42nd edition of Jazzfestival Saalfelden hoped to return to the event's previous glories after being forced to downsize over the last two years due to the…
More »
The Jazz Journalists Association will hold its JJA Awards Online Bash on Sunday, Sept. 11, from 3 p.m. to 5:30 p.m. (ET). The immersive web event will feature appearances by…
More »



REVIEWS // EDITORS' PICKS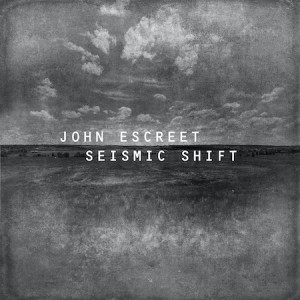 BY Frank Alkyer
John Escreet is not shy as a composer or improviser. His piano playing slaps bold, bombastic and beautiful, as witnessed on Seismic Shift, his new recording on the Whirlwind label. Escreet's pianism drips with power, as witnessed on "Study No. 1," the…
More »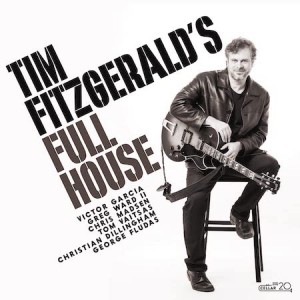 BY Ed Enright
Several of Chicago's most in-demand instrumentalists, improvisers and arrangers reside in Tim Fitzgerald's Full House, a seven-year-old ensemble dedicated to interpreting and building upon the repertoire of Wes Montgomery (1923–'68). Long inspired by…
More »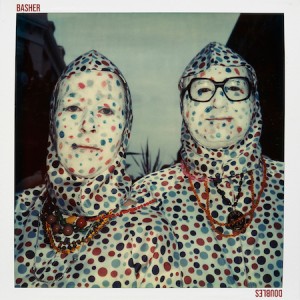 BY Daniel Margolis
Doubles' album title references the concept of duality and a popular Trinidadian street food. But, ultimately, it's about the doubled instrumentation across the ensemble: two saxophones, two drum sets and two, or more, synths.
It's the new album by…
More »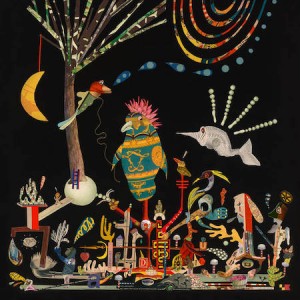 BY Frank Alkyer
This five-piece band from Richmond, Virginia, has been making music for more than a decade now, but took a giant leap forward with critical raves and adoring new fans for its 2020 release #KingButch. Offering a blend of hip-hop and jazz, the band is part of a…
More »
BY Ed Enright
The Stravinsky-inspired music that Jim McNeely wrote and arranged for Chris Potter to perform with the Frankfurt Radio Big Band has risen to the top of the class among this year's contemporary large jazz ensemble releases. Rituals, which was recorded…
More »
Rovner Products has introduced the Deep-V Mouthpiece Collection. The Avatar (pictured) allows players to blow with both authority and sensitivity, freeing them from the struggle to be simply heard in certain settings. It eliminates overblowing and the resulting degradation in the quality of your…
More »
Renowned performer, arranger/composer, author and University of North Texas educator Mike Steinel's new book Running the Changes (Hal Leonard) teaches musicians of all levels the essentials of improvising over chord changes, giving a concise and thorough approach that's easy to comprehend,…
More »
Vandoren has introduced a new saxophone accessory to its line-up. The Vandoren Strap Bar separates the cords of the saxophone neckstrap to reduce tension in the neck and chest. This results in increased comfort and allows the saxophonist to breath more freely and easily. Like the Vandoren Harness,…
More »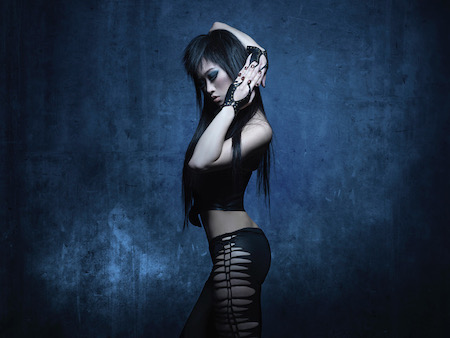 Rising star Jazz pianist Connie Han channels the Sumerian goddess of love, beauty and war on her upcoming album, Secrets of Inanna, featuring Bill Wysaske (drums, producer & composer), Katisse Buckingham (alto flute/piccolo), Rich Perry (tenor saxophone) and John Patitucci (bass). Pre-order your copy on CD or as a 2-LP yellow-gold vinyl set today! CHECK IT OUT HERE!