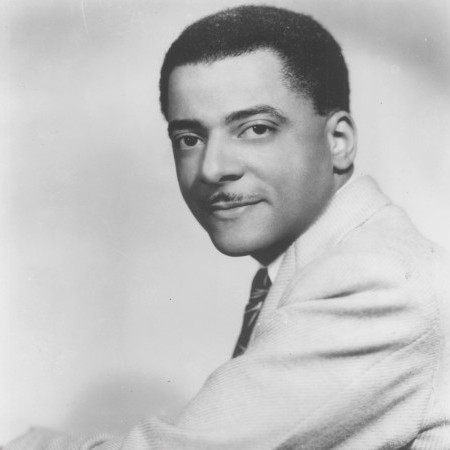 Hundreds of pianists have tried to create something new and worthwhile in jazz piano improvisation, but only a handful have succeeded. One who has is Teddy Wilson. Surely, if a responsible list of the half-dozen or so most creative and most influential pianists in jazz history were to be made, Wilson would be included. He is one of the giants of jazz piano; the number of pianists he has influenced, directly or indirectly, is beyond estimation.
It often has been said that Wilson's distinctive and highly original manner of playing was influenced primarily by Earl Hines, but Wilson himself will disagree. "Art Tatum," Teddy said.
In 1929, 17-year-old Teddy Wilson, son of James Wilson, head of the English department at Tuskegee Institute, left home to become a professional musician in Detroit. That year, Teddy heard 19-year-old Art Tatum in a Detroit club, sitting in. From that time on, Tatum was the jazz pianist to Teddy Wilson.
"Yes, I liked Hines and Fats Waller," said Teddy. "But compared to Tatum, it seemed as though they were in a different field of activity."
Wilson, a soft-spoken and extremely articulate man, continued: "Tatum was head and shoulders over all other jazz pianists and most classical pianists. He had the exceptional gift, the kind of ability that is very rare in people. He was almost like a man who could hit a home run every time at bat. He was a phenomenon. He brought an almost unbelievable degree of intense concentration to the piano, and he had a keyboard command that I have heard with no other jazz pianist and with very few classical pianists—possibly Walter Gieseking. It went much further than that, much further than being a great technician. Art was uncanny. He certainly impressed me more than any pianist I have ever heard."
What about James P. Johnson?
"I never heard James P. in his heyday," said Wilson, "and I'm sorry I didn't. When I heard him, he was rough. But while listening to John Hammond's record collection one night, I heard some piano rolls James P. made in 1922, and they were amazing. Some of his ideas in 1922 would be appropriate with many of the present Basie orchestrations."
Speaking generally of the stride piano style, Wilson—who is not a stride pianist—said, "I don't think it should be lost. It is certainly valid. ... Fats perfected the stride style. He developed the fine points. He had more finesse than any stride piano player I ever heard."
Wilson began studying piano while in grade school. He switched to violin "in the sixth or seventh grade" and played violin through high school, where he also played oboe and E-flat clarinet in the school's military brass band.
During his last two years in high school, he took up piano again, because the band needed a pianist. "I could read the bass clef, and they taught me to read stock orchestrations," Wilson explained.
While in high school, Teddy said he began to listen to jazz closely for the first time, adding, "My father liked vocal music: Caruso, John McCormack and also blues singers, such as Bessie Smith, Mamie Smith and Trixie Smith. I often heard these records in the house, but I would never play my father's records voluntarily because my major interest was instrumental music.
"The first records of importance to me were 'Singin The Blues' by Bix Beiderbecke and Frankie Trumbauer, and King Oliver's 'Snag It,' featuring the famous Oliver break. Later, with Tuskegee students, I heard 'West End Blues' by the Armstrong Hot Five, with Earl Hines on piano, and Fats Waller's 'Handful Of Keys.'
"In 1928, during summer vacation, I went to Chicago and heard professional jazz in public for the first time: McKinney's Cotton Pickers, Fletcher Henderson and Horace Henderson. Benny Carter was with Horace when I first heard him. Also, Rex Stewart. And Horace was very good, too. Coleman Hawkins, Buster Bailey, Jimmy Harrison and Joe Smith were with Fletcher."
Harrison, who died in 1931, is one of the all-time greats of jazz, so far as Wilson is concerned. "Jimmy had a real swinging style," Teddy said. "Now, swing is not an objective word, but my conditioning of the swing feeling was the way Armstrong and Hines played on the Hot Five records—not the others, just Armstrong and Hines. And Harrison had my conception of swing. Another trombonist who has it is Jack Teagarden."
After hearing live "professional jazz" in Chicago, Teddy was determined to be a jazz musician, but his mother, Pearl, who like his father taught at Tuskegee, thought that Teddy should just give college a chance.
She suggested that he go to college for a year and then if he still wanted to be a musician, to go ahead "and be a good one." So, Teddy went to Talladega College, 60 miles from Birmingham, Alabama, for one year. "After that, I still wanted to be a musician, so I quit college, according to our agreement, and went to Detroit to become a professional musician."
Teddy got his union card in Detroit, worked club dates off and on for a few months and eventually joined a road band working out of Peru, Indiana, led by drummer Speed Webb. The band included Roy Eldridge, Vic Dickenson, Teddy's brother Augustus on trombone and all of the Bill Warfield band, except for the pianist. They wanted Teddy.
"The Warfield group was very unusual," Wilson said. "These fellows, from memory, specialized in playing the Red Nichols repertoire. They could play the Nichols records all night from memory. Not just the ensemble but the solos, too." Trumpeter Reunald Jones, later with Ellington, was one of the Warfield band members.
Wilson worked with Webb from December 1929 until mid-1931. He left the band to join Milt Senior in Toledo, Ohio.