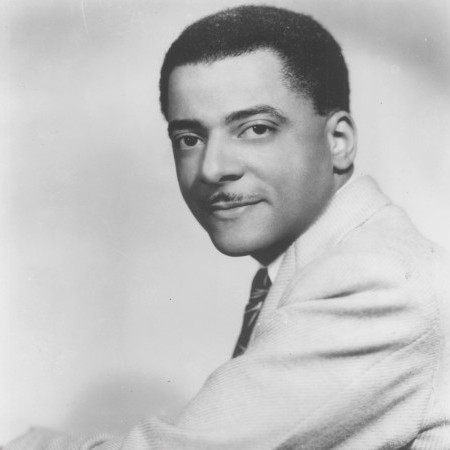 The pianist he replaced in the Senior band was Tatum. Tatum left to concentrate upon solo work, primarily in radio. Wilson was with Senior, best known to jazz historians as the lead alto man with McKinney's Cotton Pickers, until the fall of 1931, when he went to work in the Gold Coast club in Chicago.
"This was quite a club," Teddy recalled. "A membership cost $250, and each member got a solid gold card. ... Al Capone would come in regularly after hours and bring in a party of 10 or 20 people. He'd always have a wad of bills, and everyone who worked in the place got something. Every member of the band got $20."
When the Gold Coast club closed because of a newspaper story concerning the gambling in the club, most of the band returned to Toledo, but Teddy remained in Chicago, jobbing around before joining Erskine Tate and later Francois' Louisianans. Then he went on the road for a few months with Louis Armstrong, with whom he made a dozen records.
"The main thing about the Armstrong band," according to Wilson, "was the way Louis could play so beautifully with such a bad band behind him. We had a few good musicians—Budd Johnson on tenor and his brother, Keg Johnson, on trombone—but it was not a good band."
Teddy paused to reflect for a moment and then chose his words with deliberation in summing up his feelings about Armstrong: "I think Louis is the greatest jazz musician that's ever been. He had a combination of all the factors that make a good musician. He had balance ... this most of all. Tone. Harmonic sense. Excitement. Technical skill. Originality. Every musician, no matter how good, usually has something out of balance, be it tone, too much imitativeness, or whatever. But in Armstrong everything was in balance. He had no weak point. Of course, I am speaking in terms of the general idiom of his day. Trumpet playing is quite different today than it was then.
"I don't think there has been a musician since Armstrong who had had all the factors in balance, all the factors equally developed. Such a balance was the essential thing about Beethoven, I think, and Armstrong, like Beethoven, had this high development of balance. Lyricism. Delicacy. Emotional outburst. Rhythm. Complete mastery of his horn."
After his tour with Armstrong, Wilson returned to Chicago and worked with Jimmy Noone and Eddie Mallory. "Noone had a beautiful low register and was very melodious," Teddy said. "His playing was characterized by smooth legato playing."
In 1933, Wilson went to New York to join Benny Carter after the latter had gone to Chicago to hear Teddy with Noone on the recommendation of John Hammond.
The Carter band broke up after playing two jobs—the Empire ballroom and the Harlem club—and Wilson joined Willie Bryant's new band. Bryant was not a musician, but a showman, and bookers had the idea that he could make it like Cab Calloway. It didn't quite work out that way, but Wilson was with Bryant until 1935. After that, Teddy had two jobs: backing the Charioteers quintet on radio and as intermission pianist at the Famous Door on 52nd Street.
In '35, Teddy also began making his famous series of records featuring singer Billie Holiday. These records date from '35 to '40, and any list of the most influential and most stimulating jazz records of all time would have to include some of these sides, as good today as they were then. How many musicians became jazz musicians because of Lester Young's solos or Roy Eldridge's solos or Wilson's solos on these records? No one can tell. But it probably is a long list, containing some distinguished names.
Has Wilson read Miss Holiday's autobiography, Lady Sings the Blues?
He has. Quickly.
"And I don't think much of it," he said. "It's full of distorted emphasis and sheer fabrication. I don't see how anyone could write a book like that."
The pianist's evaluation of some of the musicians of that period, particularly those he played with on the memorable Holiday records, include the following regarding Young: "I think Lester is one of the great landmarks in jazz. When Hawk was the yardstick of tenor playing, Lester came along with something different and valuable based on great originality and skill."
Teddy said he considers Young as one of the three most influential musicians in jazz, the others being Louis Armstrong and Charlie Parker.
"I certainly think Lester belongs in there somewhere," Wilson said. "But he has never seemed quite the same since the war. ... On the record I made with him in '56, I thought he had some of his pre-war sparkle, but this was made when he had just been released from the hospital and had not been drinking."
Parenthetically, Wilson added, "Guys who think they play better when they are loaded are out of their minds. When you are drinking, the sparkle is gone. A musician who has been drinking might feel like he's playing better, but he's not. You'd think some musicians who drink would listen to the records they've made while they've been drinking and realize this, but they don't."
It was also in 1935 that Wilson jammed with Benny Goodman at a party given by singer Mildred Bailey. The results of this trio session (the drummer was "Mildred's cousin, a test pilot, an amateur drummer") helped to shape the course of jazz and bring Wilson international fame with Goodman.
Because of the exciting way Teddy and Benny improvised together, John Hammond wanted to record them, and he decided to use Gene Krupa on drums. At that time, Krupa was with Mal Hallett's band. Hammond arranged the record date with RCA Victor and the justly famous Goodman trio was born.